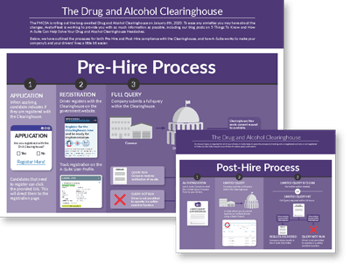 Drug and Alcohol Clearinghouse Guide
Download our guide to help assist you through the Drug and Alcohol Clearinghouse implementation.
The Clearinghouse is designed to provide you access to a database of drug & alcohol screening results for your candidates and existing drivers. You'll have full visibility of a driver's drug and alcohol history, beyond the screens that you already run today.

Download our two-page guide on the process to get ready for the Clearinghouse today.