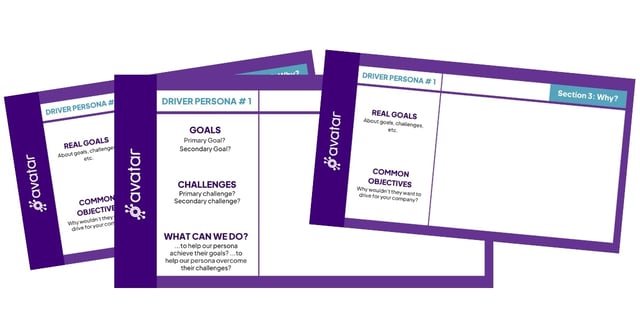 Driver Personas Template
A guide to crafting the perfect audience for your targeted advertisements.
We define driver personas by their job duties and their shared values, motivations, and personalities. Use this downloadable file to help you create your message and give us a shout if you need any help!
Fill out the form to access the Driver Persona Template.